Contact Us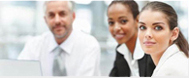 Tel:

86-0577-67999969


Fax:

86-0577-67988805

E-mail:
News
You are here:
Home
» News
Long type bellow seal globe valve
Visit: 4250 Date: 2012-10-08
1.Non-rising handwheel,rising stem.
2. A strong clamping piece ensure the stem is no rotation during operating.
3.Packing seal,as a second seal,can keep no leakage from stem when bellows is damaged.
4. Bellows are connected with flat ends and decrease the risk of weld cracking caused by
medium pressure fluctuations.
5. Back sealing design can accurately control the operating stroke and prevent bellows broken
caused by misoperation.
6. Extended bonnet guarantee the bellows with reasonable corrugations have enough
space. All bellows hide in the valve cover, can protect the bellows to avoide the
directly ersion from medium.
7. Longer bellows is separated into several segments, and the welding piece is guided
by stem, this design can increase the rigidity of bellows and prevent the bellows
touching with stem or cover.
8. Bottom welding piece of bellows is guided by inner hole of cover, this increase
the stem rigidity and advantageous to the sealing.
9. According to EN13709,the bigger size valve is with balance disc.
10. The valve can be designed with guiding disc, so the valve can used at vertical
installation.
If you want to regulate the medium flow,you can control the opening areas of
guidance rib.