Contact Us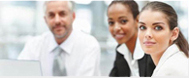 Tel:

86-0577-67999969


Fax:

86-0577-67988805

E-mail:
Contact Us
You are here:
Home
» Contact Us
COMPANY NAME: VCEN VALVE CO.,LTD
Contact Person:
General Enquiry : Alex.lu@vcenvalve.com
Sales & Marketing: Wilson.chou@vcenvalve.com
Tel:86-0577-67969666
Fax:86-0577-67988805
Skype:arivalves
Anfeng Industrial Zone, Oubei Town, Yongjia county Wenzhou City, Zhejiang Province,China
http://www.vcenvalve.com
Welcome to our website. If you have any requests or suggestions, please fill in and send the following form. Please allow us to provide you with the best service.