Контакты нас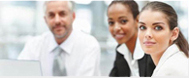 Телефон:

86-0577-67969666


Факс:

86-0577-67988805

Пчтовый ящик:
Новости
Настоящее положение:
Дома
» Новости
The Technical Note of Bellow seal globe valve
наведванне: 2892 Дата: 2012-10-08
Bellow seal globe valve opening and closing parts a plug shaped flap valve, the seal appear before plane or cone, the valve along the centerline of the fluid for linear motion. Movement in the form of the stem, the lift rod (stem down, hand wheel lift), lift swivel rod (with rotating lift handwheel stem nut located in the body). The shut-off valve is only applicable to fully open and fully closed, does not allow for adjustment and throttle.
Cutoff valves are forced sealing valve, the valve is closed, must be applied to the valve flap pressure, to force the sealing surface does not leak. When the medium consists of the bottom of the valve flap into the valve 6, the operating force required to overcome the resistance of the frictional force of the stem and packing and the thrust generated by the pressure of the medium off valve a force larger than the force open the valve, so valve rod diameter to large, otherwise the stem top bend failure occurs. In recent years, from the emergence of the self-sealing valve, the medium flow of the cut-off valve replaced by the top of the valve flap into the valve chamber, and then in the medium pressure off valve the force is small, and the opening force of the valve, the valve stem of the The diameter may be reduced accordingly. Meanwhile, in the medium under the action of this form of valve is also more closely. Our valves "three to has stipulated that all top-down flow cutoff valve.
Shut-off valve is open, the valve opening height for a nominal diameter of 25% to 30%, the flow has reached the maximum, indicating that the valve has reached the fully open position. So shutoff valve fully open position, is determined by the stroke of the valve flap.
Bellow seal globe valve advantages:
A simple structure, manufacture and maintenance more convenient.
2. Working stroke is small, open and close a short time.
Good sealing, friction force between the sealing surface, longer life expectancy.
Shutoff valve disadvantages:
A large fluid resistance, when the opening and closing force required larger.
Not apply with particles, viscosity, easy coking medium.
3. Poor regulation performance.
Closing the position of the type of valve stem threads points external thread, internal thread. The flow of medium, straight-through, DC and angle type. Cut-off valve sealed form, packing seal globe valve and bellows sealed globe valve.
Cut-off valve installation and maintenance should note the following:
A hand wheel, lever operated shutoff valve can be installed in any position on the pipeline.
2. The handwheel, handle and Wei mechanism, and does not allow for lifting.
3 the flow of the medium should be consistent with the valve element the direction of the arrow shown.